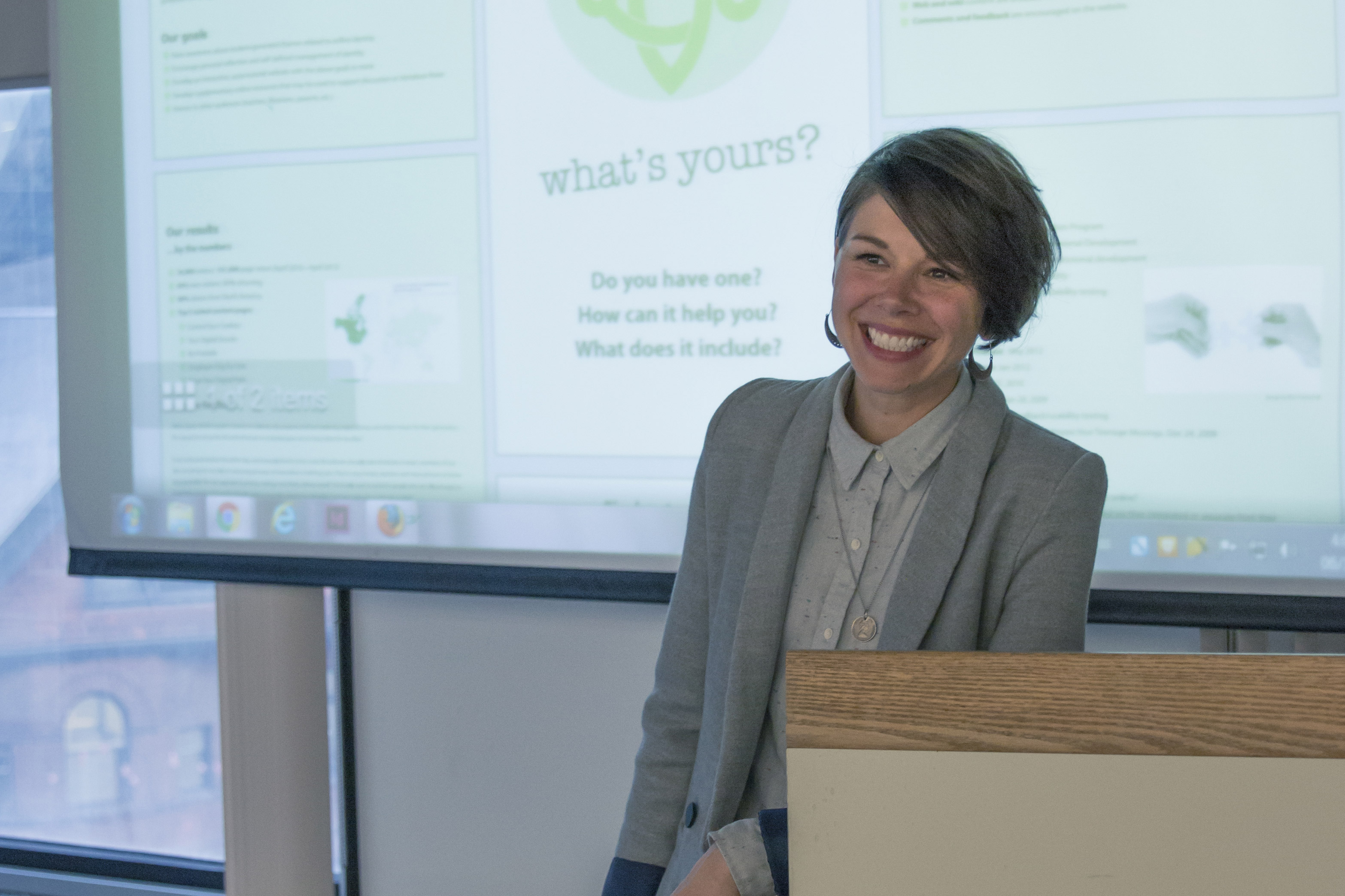 Kathleen Scheaffer
Outreach and Instructional Services Librarian, Faculty of Information Library
Who are you, and what do you do?
I'm Kathleen Scheaffer. As the Outreach and Instructional Services Librarian at the Faculty of Information's library, the Inforum, I work closely with information and heritage faculty, researchers, professionals, and students to provide loci for iSchool students' application of social, practical, and theoretical concepts. For the past 8+ years, my work has also involved leveraging and raising the visibility of the Inforum's human, digital, and physical resources. I serve on the UTFA Librarians Committee and the UTFA Joint Librarian/Administration Committee.
What projects are you currently working on?
I am currently on sabbatical and using this time to research and connect with academics, professionals, programs, learning objects, and advocacy campaigns that focus on digital identity literacy. The Digital Tattoo Project at University of British Columbia aims to address the gap in critical assessment of digital participation and technology adoption. In an effort to contribute to this endeavor and to foster discussions around how online consumption and production choices can positively and/or negatively shape one's digital identity, I have been forging a partnership with the Digital Tattoo Project.
What are you currently reading?
I am currently reading Full Catastrophe Living by Jon Kabat-Zinn. It is a guide for understanding how mindfulness and meditation can create new space for a more meaningful life.
What is one tool, technique, or resource you wish more people knew about?
The amazing digital identity resources available through the Digital Tattoo Project.