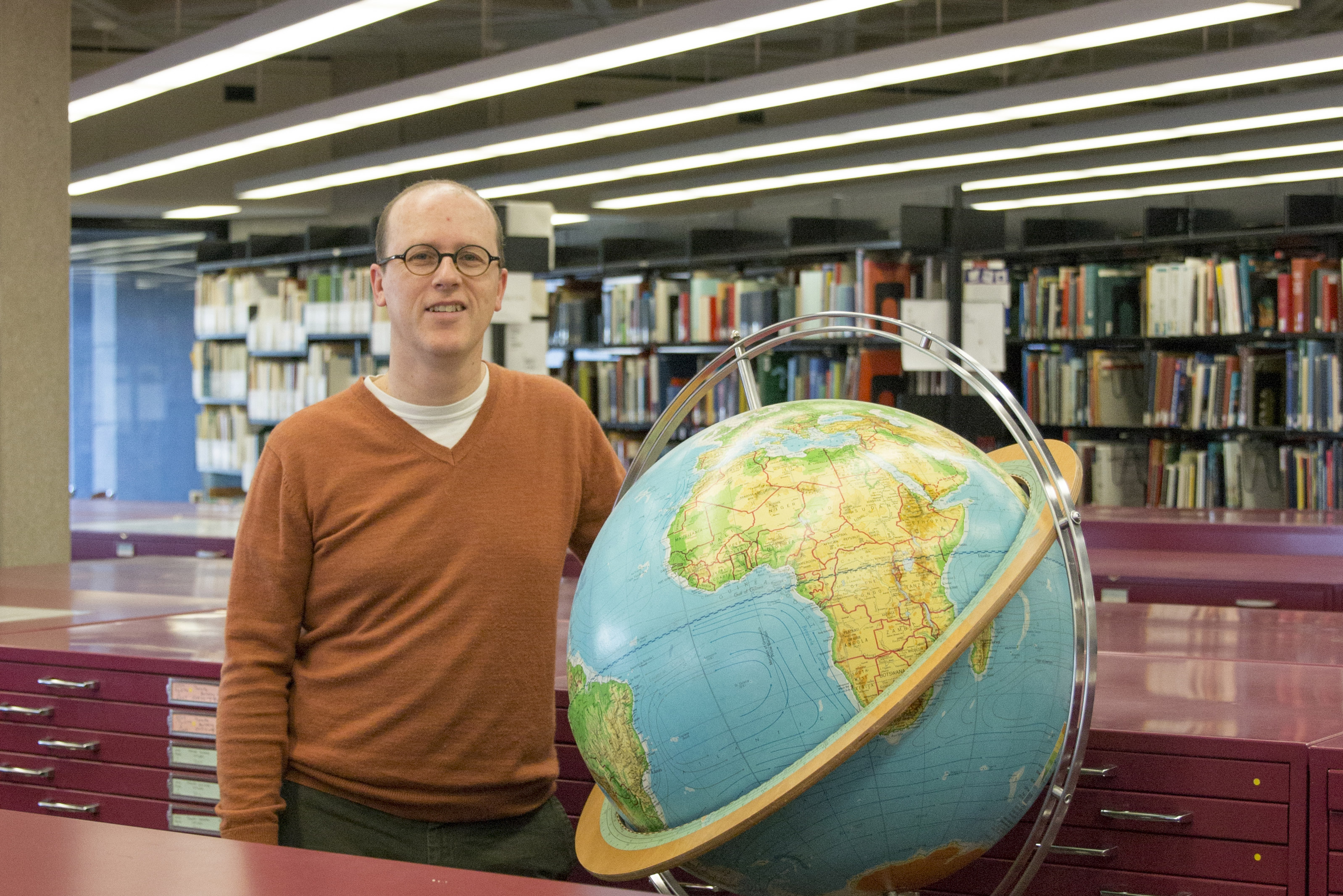 Marcel Fortin
Head, Map and Data Library
Who are you, and what do you do?
My name is Marcel Fortin. I am the Head of the Map and Data Library and responsible for Geographic Information Systems (GIS) support and UTL's Map Collection.
My team and I help researchers acquire, find, build, and use a variety of types of data. We conduct GIS and other data-related workshops for different disciplines year-round. We help faculty and students develop spatial approaches to their research problems. I teach a really fun second year course in the Geography department called The Power of Maps and Geographic Information. I also recently co-edited the book Historical GIS Research in Canada.
What projects are you currently working on?
I am the principal investigator on a two-year, SSHRC-funded partnership development grant project. The project's aim is to build a Historical GIS framework across the country, and to share best practices for exploring history geographically with GIS. Co-applicants on the project are located in the Geography department at Michigan Tech and the History departments at the University of Victoria and Université de Sherbrooke.
I am also working on a few Historical GIS projects as well, including continued research on 19th Century land occupancy in Southern Ontario by building a massive geodatabase of land occupant names.
What are you currently reading?
Making History, Drawing Territory: British Mapping in India, c.1756-1905 by Ian J. Barrow. It is always fascinating how historians are often accused of ignoring geography, and yet so many explore the theme of the influence of maps, geography, and space on history.
What is one tool, technique, or resource you wish more people knew about?
Historical GIS is really booming, and the New York Public Library has built an amazing tool for generating geographic data from historical maps called Fire Insurance Plans. There are few users of the tool so far, which means development work on the program is somewhat slow.