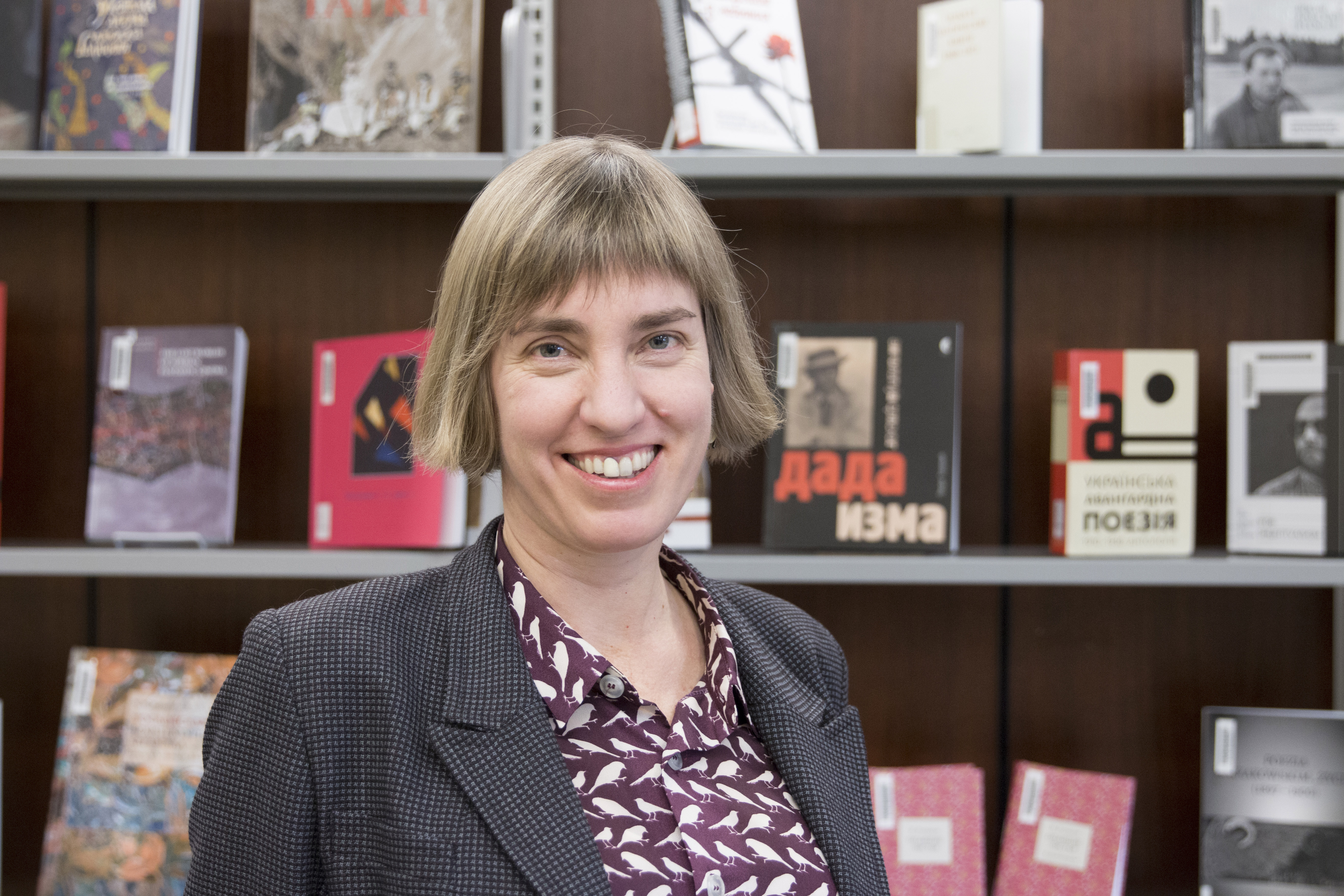 Ksenya Kiebuzinski
Head, Petro Jacyk Central and East European Resource Centre; Slavic Resources Coordinator, University of Toronto Libraries
Who are you, and what do you do?
My name is Ksenya Kiebuzinski. I'm Head of the Petro Jacyk Central and East European Resource Centre, and Slavic Resources Coordinator for the University of Toronto Libraries. I'm also co-director, with Lucan Way, Department of Political Science, of the Petro Jacyk Program for the Study of Ukraine at the Centre for European, Russian, and Eurasian Studies.
What projects are you currently working on?
I've just wrapped up curating and writing the catalogue for the exhibition Maximum Imaginativeness Modern Czech Book Design, 1900-1950, recently on view at the Thomas Fisher Rare Book Library. Within the next month, I'll be submitting for publication The Great West Ukrainian Prison Massacre of 1941, a sourcebook coedited with Alexander J. Motyl, Rutgers University, that sheds light on one of the least known Soviet atrocities: the wholesale murder by the Soviet secret police, the NKVD, of about 25,000 Ukrainian, Polish, Jewish, and other political prisoners in the last week of June 1941.
What are you currently reading?
Lots of material on WWII. I just finished Sofi Oksanen's novel When the Doves Disappeared and Sandra Kalniete's memoir With Dance Shoes in Siberian Snows.
What is one tool, technique, or resource you wish more people knew about?
There are many. As just one example, I'd highlight the Manuscriptorium project run by the National Library of the Czech Republic. It's a virtual research environment providing access to all existing digital documents in the sphere of historic book resources (manuscripts, incunabula, early printed books, maps, charters and other types of documents) from Spain to Kazakhstan, and from Iceland to Serbia, and all countries in between.