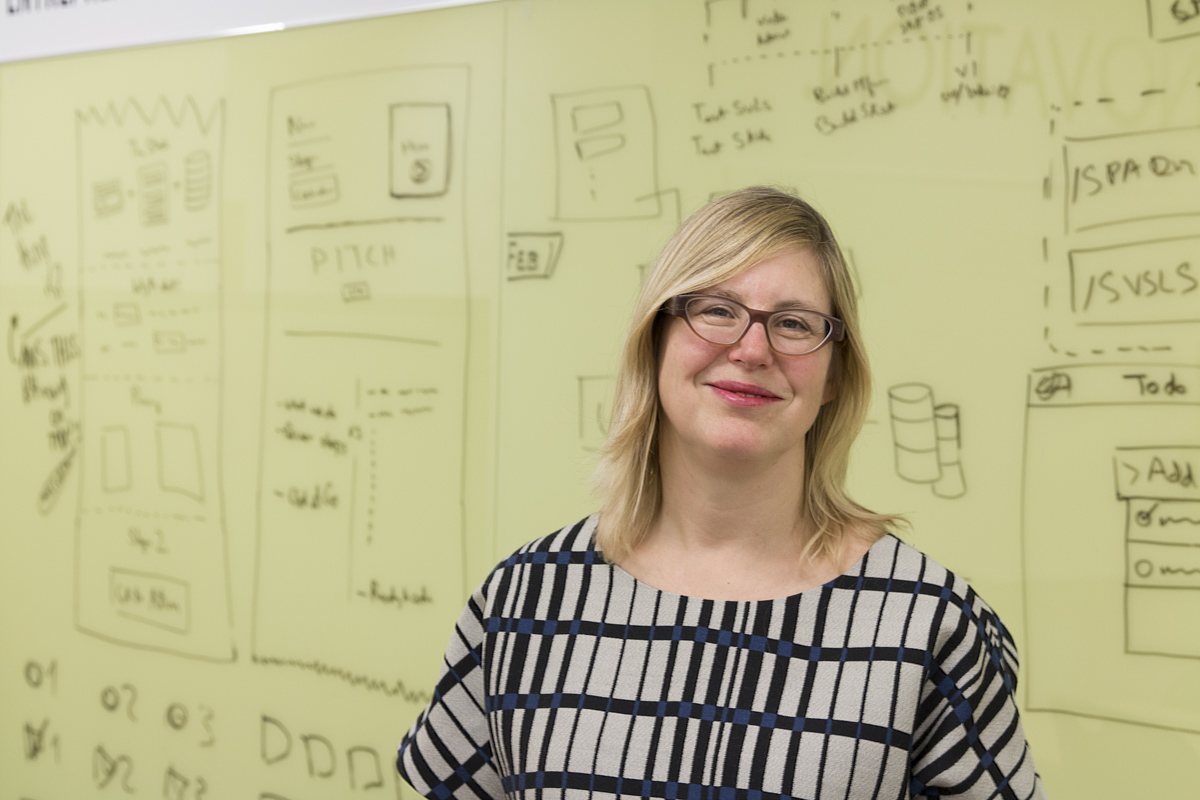 Helen Kula
Coordinator, Institute of Management & Innovation (IMI) Library Services, UTM
What, briefly, does your job entail?
I'm embedded within the IMI. I oversee the Li Koon Chun Finance Learning Centre (FLC), which provides specialized tools and software for accounting and finance and offers programming that complements or extends what is offered in the classroom. I provide instructional, reference and research support for faculty, staff and students affiliated with its graduate programs and the Departments of Management & Economics. I manage collections in the areas that I support, both databases tied to the FLC and within UTM Library. And I work with I–CUBE as I have a long-standing interest in and passion for campus-based start-ups.
What projects are you currently working on?
I'm working on a number of projects in collaboration with colleagues. These include a new website for the FLC, a technology refresh for the FLC, and expanding the training we offer for the FLC Student Assistants we hire each year.
What have you been teaching in 2016/2017?
A session in IMI400, a new joint undergraduate/graduate course on innovation and entrepreneurship offered by IMI that will be followed up by research consultations with each team. I teach in all of IMI's graduate programs – examples might be the session on patents research that I do for an MBiotech course or the workshops we deliver as part of the series of integrated case competitions offered in the MMPA program. I also teach in upper-year Management and Economics courses, most recently in MGM320, MGT493, MGT437, ECO320, and ECO320. I am usually averaging about 60+ instructional sessions over the course of a year, if you factor in the library sessions targeted at business students participating in the academic transition program called LAUNCH.
I'm also a sessional lecturer at the Faculty of Information. This winter I co-instructed oINF2134: Business Information and enjoying the relative luxury of a half-term course.
Where is your favourite U of T spot?
The pond along Principal's Road at UTM is always a favourite.